July Webinar + IAP2 North America Conference Updates
IAP2 Canada / IAP2 USA July Learning Webinar:
Using Visuals to Engage and Inform Communities
Visuals of complex ideas and information stimulate creative thinking and help people engage more deeply and collaboratively. Join us on Tuesday, July 8 at 2pm Eastern Time, as John Blakinger, co-founder of CivilSay, shares examples of how visuals can help facilitate contentious public meetings and get you thinking about how they can help you tell your story. Click here for more information and to register. (This July webinar will be offered to non-members for $29.00; for IAP2 members, as always, it's free.) 
=====
2014
IAP2
North American Conference
Sept. 28-30, 2014
/ Winnipeg, Manitoba, Canada
Weeks to go
14
UPDATE #1 – week of Monday, June 23, 2014
The IAP2 2014 North American Conference will feature presentations and activities, all designed by P2 professionals to educate, inspire and encourage other P2 practitioners. Each week until the start of the Conference, we'll send you updates on what you can look forward to.
=====
SESSION –
Tues. 9/30
— "How Kinder Morgan re-wrote the rule book on building trust in pipelines"

Whether it's coal, oil, gas or even wind power, issues concerning energy production are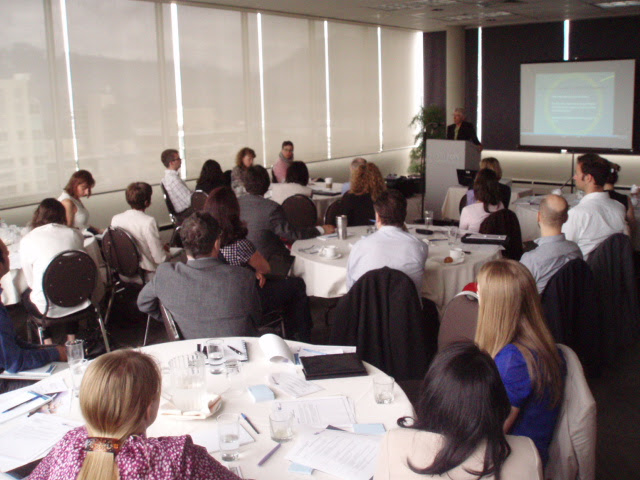 generating controversy as never before. Lizette Parsons-Bell, Brenda Walton and Ali Hounsell, three communications and consultation leads who worked on Kinder Morgan Canada's Transmountain Pipeline Expansion Project, will share how they developed a Stakeholder Engagement Program to achieve social acceptance and regulatory approval. You will see how this process fits with the IAP2 Core Values, bringing in sectors traditionally opposed to such projects.
SESSION –
Mon. 9/29
— "A reflection on P2 Utopia"
Jan Taylor, until recently Director of Fair Trading and Commissioner for Consumer Affairs in Australia's Queensland state, takes us on "an 11km journey that engaged 200,000 people for two years," that shows what an engaged community can accomplish for itself. If you've been questioning whether successful engagement and consultation is even possible, given today's political and economic realities, Jan's presentation will help you see what can be done. 
For information on all the sessions and their presenters, read the "Conference-at-a-glance" and "Meet the Presenters" on the North American Conference website.
=====
Technology Fair — the toolbox is growing for P2 professionals to reach out to more people and ensure the broadest possible level of public participation. Building on the success of the Technology Fair, which debuted at the 2013 Conference in Salt Lake City, this year's Conference features more innovations, with providers on-hand to explain how their products can fit into your plans.

=====
Deadlines are looming — remember that you have just over a month now to register for the Conference at the "early-bird" rates. After July 31, the prices go up. (Remember that if you're a speaker/presenter, a student or a member of IAP2 USA or any other affiliate outside Canada, you need to contact us to get your registration code.)
You can also
cash in on the special Conference rate offered by the host hotel, 

the Radisson Winnipeg Downtown

, but only if you reserve before

August 27

.
=====

All work and no play … — Quickly, now: what is big, wide and has rouge? Before the smart-aleck answers come in, we'll tell you: it's the Canadian Football League. With the bigger playing field, 12-man lineup and no fair catch or touchback, CFL games are slightly different from the NFL, but fast and exciting in their own way. One of our optional extra-curricular activities at the Conference is the game between two storied franchises, the Winnipeg Blue Bombers and Hamilton Tiger-Cats on the evening of Saturday, Sept. 27 at the new Investors Group Stadium.

You can buy your tickets yourself online, or contact Prairies@iap2canada.ca by August 1, and we'll try to arrange group tickets. (Since you're dying to know, a "rouge" is a single point given to the kicking team if the ball is kicked through the end zone or the returner doesn't run it out.)


Welcome to our sponsors! — Some fine sponsors are already jumping on-board, supporting the Conference. A big hat-tip this week to AMEC, Golder Associates, Manitoba Hydro, MMM Group, Suncor, SustaiNet and the City of Winnipeg! If your company is interested in sponsoring us, please contact Anne Harding more information.
Helping hands — The Sponsor-a-Citizen Bursary Program is proving very popular, and we're still looking for donors. Under the program, a citizen who would benefit from coming to the Conference but is financially unable to can receive sponsorship, either for the full Conference (C $850.00) or a single day (C$550.00). Our thanks to two of our one-day sponsors, First Person Strategies and Amelia Shaw Consulting.



Remember: you can get Conference information any time by visiting the 2014 IAP2 North American Conference website.